As the U.S healthcare industry is slowly but surely moving towards a value-based care approach, using technological applications efficiently can help healthcare providers create a win-win situation. One such application is Remote Patient Monitoring (RPM). Read on to know exactly how advanced telehealth solutions can provide timely assistance to patients as well as help healthcare facilities save time, money, and gain credibility for the quality of its patient care services.
Introduction to Remote Patient Monitoring
Remote Patient Monitoring (RPM) is a digital technology that obtains vital physiological data such as heart rate, blood pressure, blood sugar level, weight, etc. from the patients. The system then sends that information to the healthcare facility for evaluation and investigation.
This benefits hospitals as they can track patients post-discharge and those with limited mobility, chronic illnesses, and senior patients. It is also convenient for the patients as they can receive uninterrupted professional medical treatment from the comfort of their homes.

The focus on boosting healthcare infrastructure, rising geriatric population, and the need for living an independent life are some of the factors positively impacting the global RPM equipment market. According to ResearchAndMarkets.com, a significant rise is expected in this market from $1.5 billion in 2018 to $2.7 billion by 2022.
Applications of Remote Patient Monitoring
1. Early Identification of Diabetes
Diabetes is a chronic illness thatresults in high blood glucose levels. Patients with diabetes need to monitortheir blood pressure, temperature, weight, and blood sugar levels regularly toavoid complications like hyperglycemia, hypoglycemia, and diabetic foot ulcers.
Diabetes is one of the leading causes ofdeath in the United States, and the National Diabetes Statistics Report, 2017reported that approximately 1 in 10 Americans have diabetes, while 1 in 3Americans have prediabetes.
Prediabetes is a condition wherein the blood glucose levels are higher than the ideal range, but not high enough to be classified as diabetes. At this stage, it is still possible to normalize the blood sugar levels if the individual makes the necessary lifestyle changes, eats right, maintains a healthy weight, and includes moderate physical activity in his/her daily routine.
OSP has designed an AI-based predictive analytics solution that can diagnose if an individual has Type 2 Diabetes with the help of clinical data processed using advanced computational methods and algorithms. The system goes one step further and prescribes medication based on the diagnosis, and this timely treatment can positively impact patients' health outcomes.
2. Prediction of Probability of Pneumonia
According to the American ThoracicSociety, approximately 1 million Americans are hospitalized annually due topneumonia, and an estimated 50,000 people die from this disease every year.Early detection and targeted antibiotic therapy can help prevent these deaths.
Though many tools exist for the diagnosisof pneumonia, radiologists still struggle to determine the extent and locationof the pneumonia infection in chest X-rays with complete accuracy.
OSP took on the challenge of building a deep learning-based model that can offer an accurate review of a chest radiograph (CXR) and use current prediction to enhance the quality and accuracy of chest X-ray predictions. A multi-layered convolutional neural network system designed using image analytics predicts the probability of pneumonia in an input chest X-ray image with better accuracy than predicted by the radiologists.
Importance of RPM for Healthcare Providers
Healthcare organizations always strive to provide the best possible care to patients but are faced with many challenges. Telehealth systems can help to overcome some of these challenges, so let's look at some of the pressing issues that remote patient monitoring solutions can address.
1. Improved Patient Engagement
The latest buzzword in the healthcare industry is "patient engagement," and every medical facility and healthcare provider is consciously working to improve the patient care experience. Well, the good news is remote patient monitoring systems is one such tool that can bridge the current gap in patient engagement. RPMs capture and present patient data in easy-to-read and understand formats that make patients comfortable and more receptive to medical devices.
These systems also provideround-the-clock support to patients giving them greater control over theirhealth and sending timely notifications to help them stay on track.Additionally, patients feel assured as they receive continuous guidance andfeedback on their vital data from experts.
2. Reduction in the risk of Hospital Readmission
Hospital readmission rate is an important measure of the quality of a healthcare provider's services. Remote medical monitoring and other telemedicine software systems can help providers reduce the risk of hospital readmissions and the resulting penalties. One example is the University of Pittsburgh Medical Center, which provided tablets and RPM devices to patients and observed a 76% reduction in the risk of hospital readmissions along with maintaining patient satisfaction scores over 90%.
3. Optimized Utilization Management
Insights gathered from wireless patient monitoring solutions assist doctors and nurses to chalk out well in advance the list of critical patients who need their attention and patients that can be managed remotely with less frequent visits. This leads to better management of resources and hospital bed occupancy.
4. Reduced Costs
And yes, who doesn't want to save money? Remote medical monitoring systems can help providers reduce costs in several ways.
As the system connects all the care cycle parties – providers, payers, and patients – communication are faster, easier, and transparent, which can help prevent emergencies and indirectly lower costs.
Statistics show that almost 45 percent of the US population has at least one chronic disease. Remote patient monitoring systems focused on chronic illnesses can significantly reduce costs. According to a research report published by KLAS, 17% of the surveyed healthcare providers running chronic-disease centered RPM programs cited a reduction in costs.
Conclusion
There are considerable medical and financial benefits associated with RPM. According to a 2019 Spyglass Consulting report, 88% of healthcare systems have invested in or plan to invest in remote patient monitoring solutions as they look to transition to a value-based care model. RPMs can help healthcare providers gather critical patient data, efficiently manage utilization of staff and hospital capacity, improve patient care experiences, and increase their ROI.
OSP has helped healthcare providers in better predictability of life-threatening illnesses such as pneumonia and diabetes by building highly advanced remote monitoring systems offering integrated EHR systems, advanced data visualization, real-time data analytics, alerts and reminders and more.
Want to See it in Action?

Resources: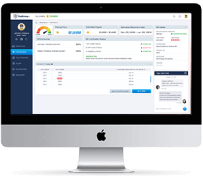 How can we help?
Fill out the short form below or call us at (888) 846-5382
Looking for software solutions to build your product?
Let's discuss your software solutions for your product in our free development acceleration call!
Get In Touch arrow_forward
About Author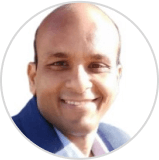 Written by Riken Shah
Riken's work motto is to help healthcare providers use technological advancements to make healthcare easily accessible to all stakeholders, from providers to patients. Under his leadership and guidance, OSP Labs has successfully developed over 600 customized software solutions for 200+ healthcare clients across continents.