The healthcare sector is a service-providing industry, where patients are the main focus. However, the revenue cycle forms an essential component of healthcare, where many providers struggle. Effective medical billing and reimbursement demand that healthcare leaders communicate well and work together to manage the revenue cycle. A poor reimbursement system can lead to loss of revenue, and this is the last thing any healthcare provider would want. When it comes to healthcare reimbursement, medical professionals are faced with a growing entanglement of government regulation and payer policies.
Digital and technological revolutions in healthcare have transformed healthcare reimbursement systems. Manual health insurance reimbursement is now automated, which reduces labor costs and avoid claim denials. Healthcare technology is much needed today to prevent errors in health equity reimbursement and promote better revenue generation.
How healthcare technology is improving care delivery  
Health informatics offers opportunities for improving health care reimbursement. Value-based reimbursement technology consists of simple charting, advanced decision-making, and integration with medical technology. Reimbursement systems reduce human errors, improve clinical outcomes, facilitate collaborative care, enhance practice management, and analyze medical records management over time.
The reimbursement system in healthcare also serves as useful for telehealth and mHealth practices. Digital technology has enhanced operational efficiency while maintaining HIPAA compliance at the same time. The digital transformation has simplified reimbursement in medical billing and improved patient engagement. Technology in healthcare has made it easier for doctors to manage hospital reimbursement and receive payments for all the hours invested.
The topmost five healthcare technologies for improving reimbursement  
Claims processing in reimbursement systems can speed up the medical billing process and the entire revenue cycle. These five technologies can help healthcare providers with healthcare insurance and reimbursement.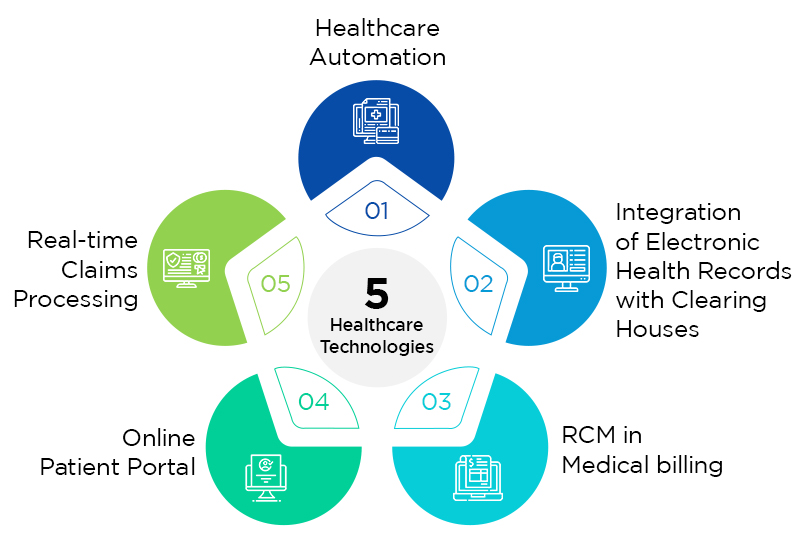 1. Healthcare automation
Automating a reimbursement system in healthcare track and capture revenues associated with delivering services to patients. The revenue cycle consists of many areas, such as patient pre-registration, eligibility verification, clinical visit, claim coding, medical billing, denials management, and payment collections. Each of these processes includes tasks usually manually conducted by administrative staff, which can slow down the entire cycle. Not only that, manual processes in medical billing are labor-intensive, expensive, and subject to errors.
As medical systems integrate technology, healthcare reimbursement systems' automation needs to be more efficient with billing accuracy. Healthcare automation fastens the entire billing cycle and can be applied even for integrated care services. Automation in healthcare begins when patients leave a clinic or hospital. Reimbursement in healthcare from insurance companies is dependent on the efficiency of billing automation. Medical coding and billing automation can significantly improve Medicare home health reimbursement. From appointment scheduling, registration process, billing, and coding, automation in reimbursement mechanisms for healthcare govern the costs incurred.
2. Integration of electronic health records with clearing houses
The introduction of digital technology in the reimbursement system in healthcare is a blessing when managing electronic health records. Healthcare reimbursement models eliminate paper works and loss of patient medical records. Electronic health records make it easier for clearinghouses to electronic exchange data and process the healthcare reimbursement system. Patient records can be accessed from anywhere and result in better health outcomes. EHRs also simplify and fasten reimbursement solutions. EHR in clearinghouses can help reduce the number of open patient accounts within a short period. Health care reimbursement solutions avoid delays in claim processing and prevent claim denials. EHRs can decrease the time spent on paperwork and make it easier to transfer data across different systems. Administrative tasks such as form filling and processing billing requests represent a significant percentage of healthcare costs. EHRs can enhance practice management efficiency by streamlining the tasks and decreasing the costs.
EHRs integrated with clearinghouses can enable the smooth functioning of the billing and administrative departments. The billing department won't have to stop working on one program and open another to find the specific data, and there is no need to enter data manually and repeatedly. It also increases the efficacy of a reimbursement system in healthcare to increase revenue. Due to EHRs, patient data are quickly accessible, making it easier for practice management software to obtain claims and submit them to the payers.
3. RCM in Medical billing
Healthcare practices need to integrate revenue cycle management for reimbursement systems in healthcare to make sure they receive the payment for the care delivered. Managing denials, increasing collections, and resubmitting claims are accomplished by RCM in medical billing. However, to make the most out of a healthcare reimbursement plan, the RCM strategy must track key billing metrics and follow best practices for revenue success. Medical billing key performance indicators (KPIs) help healthcare practices keep track of financial health with healthcare payment reimbursement solutions. It is essential to identify the KPIs with healthcare reimbursement and payment systems to understand the financial performance, recognize any problem areas, determine healthcare revenue fluctuations, and implement population health management.
4. Online patient portal
Medical billing reimbursement solutions can be enhanced with online patient portals that allow patients to access their accounts and make payments easily. Patients can pay bills online through patient portals, and physicians can track the payments. This decreases delays in a health care payment system. Online patient portals also improve patient-provider communication and increase patient satisfaction. When it comes to payment and billing, it saves time and improves the efficiency of value-based reimbursement models in healthcare. Value-based reimbursement through online patient portals is convenient and secure. If healthcare providers can encourage patients to use portals, they are likely to return for your services. Online patient portals support faster payments through a secure gateway. These portals can save both your time and money by automating administrative tasks.
5. Real-time claims processing
Real-time claims processing is one of the reimbursement challenges in healthcare. Technology has made it possible to process claims in real-time and speed up eligibility checking. It is essential to know if or not a patient's insurance covers a particular process in the treatment. This knowledge is crucial for reimbursement systems in healthcare. Advanced value-based models in healthcare make it possible to perform real-time claims processing. Real-time claims processing with a reimbursement system in healthcare reforms how healthcare claims are submitted, remitted, and paid to improve the billing cycle's efficacy. Healthcare staff no longer need to go through tons of paperwork and wait for long durations to process claims.
Conclusion
Healthcare technology has transitioned many processes, including medical billing and payment processing. Cloud-based healthcare reimbursement forms a major component of care service delivery, and interoperable technological systems simplify this. The reimbursement system in healthcare manages claims quickly and without errors. OSP can help you choose the right healthcare technologies and create custom solutions as per your requirement.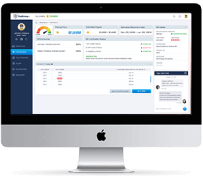 How can we help?
Fill out the short form below or call us at (888) 846-5382
Looking for software solutions to build your product?
Let's discuss your software solutions for your product in our free development acceleration call!
Get In Touch arrow_forward
About Author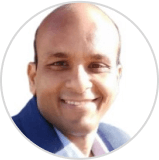 Written by Riken Shah
Riken's work motto is to help healthcare providers use technological advancements to make healthcare easily accessible to all stakeholders, from providers to patients. Under his leadership and guidance, OSP Labs has successfully developed over 600 customized software solutions for 200+ healthcare clients across continents.