Introduction:
The healthcare industry in the United States is complex, with multiple layers of regulations that are subject to changes. As a result, providing medical services and getting paid for them is often complicated. Healthcare revenue cycle management platforms (RCM platforms) streamline this process and reduce labour costs.  
However, if providers want to derive more revenue from existing workflows, clinical data analytics is what they need. Healthcare revenue cycle analytics analyze the entire lifecycle of revenues right from a patient's appointment to final payment. Doing so reveals essential information about the workflows in revenue generation. These, in turn, help providers and healthcare executives to know where they can make changes to speed up their revenues.
Challenges in Healthcare Revenue Cycles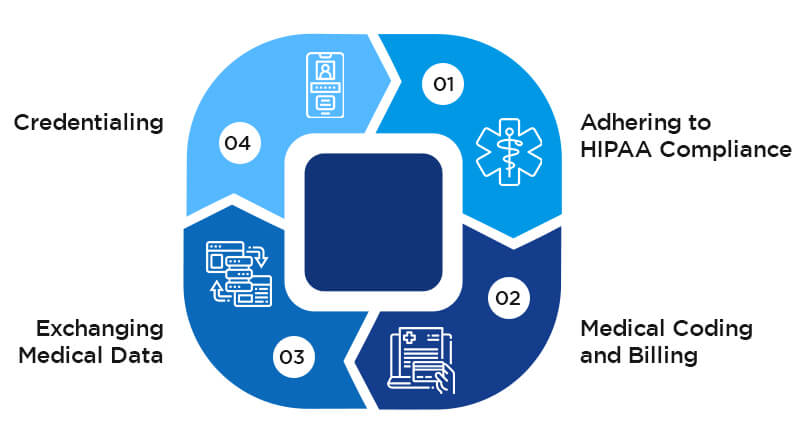 1. Adhering to HIPAA Compliance
Patient data is a highly coveted target for cybercriminals. As a result, providers must meet stringent guidelines to safeguard patients' health data. Software for revenue cycle analytics, patient engagement systems, and electronic health records must be protected by HIPAA compliant digital security.    
2. Medical Coding and Billing
Medical coding is an integral part of the revenue cycle in healthcare, and it needs to be free of errors. Mistakes in coding result in claims being rejected, which holds up the revenue cycle process. Large hospitals often deal with large workloads, which makes coding and billing prone to errors.
3. Exchanging Medical Data
Exchanging patient data or healthcare interoperability involves pulling up patient health records to decide medication or treatments. However, data stored in different health systems make electronic data exchange extremely difficult for clinicians, affecting care and the overall revenue cycle process.   
Credentialing is crucial in revenue cycle management in medical billing. Credentialing means that a provider is associated with a payer, and if this isn't done, payers often tend to hold or even deny payments. In other words, RCM in healthcare is heavily dependent on credentialing. Other challenges in healthcare revenue management include claims verification and resubmission. Providers are well aware of the bureaucratic hurdles in case of claim denials and how long it could take to get through. However, clinical informatics solutions that include healthcare revenue cycle analytics have been known to help clinicians identify problems in their RCM system and contain losses in revenue.
How Does Healthcare Revenue Cycle Analytics Help Your Organization?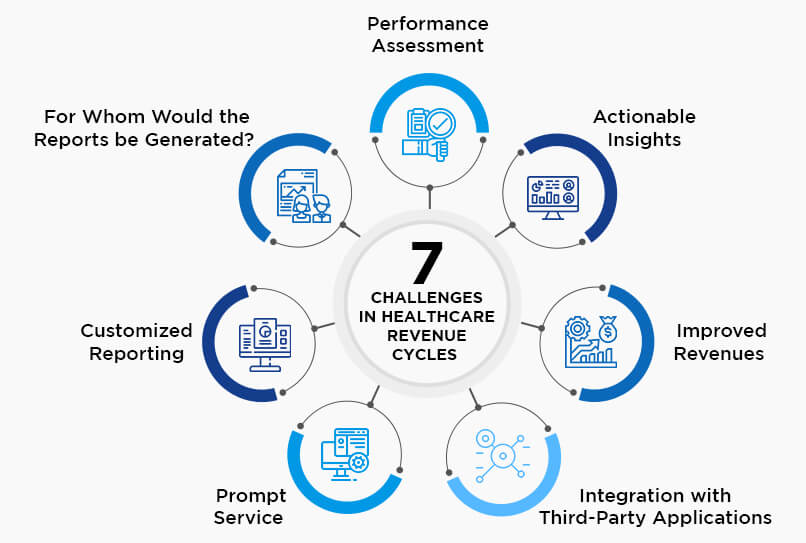 Healthcare revenue cycle analytics solutions tell you more about your billing workflows than you would probably have imagined. Moreover, here's how analytics can boost your revenues –
1. Performance Assessment
Income for hospitals and clinics comes from coding, claims, reimbursements, and billing, including out-of-pocket charges. Error in them directly affects the revenue cycle management process. But a suitable solution for revenue cycle analytics assesses the steps and produces essential clues that help streamline the process. As a result, staff responsible for revenue cycle activities know where they can improve and make changes to their workflow. A detailed step-by-step breakdown of financial activities at hospitals lends better clarity and perspective on doing things.  
This is perhaps the biggest advantage of having a healthcare analytics solution alongside revenue cycle analytics software. It reveals essential insights about the entire workflow of the hospital, both clinical and non-clinical. These would enable administrators and medical providers to know where they're losing revenue and what can be done about it. E.g., if a medical facility faces greater claims denials, a healthcare revenue cycle management software with analytics can help pinpoint the problem with submissions. This allows the staff to make improvements and reduce rejections. The above example could also apply to the workflows of any department – coding, credentialing, or billing. Revenue cycle solutions with intelligent analytics provide actionable insights into how you can maximize your productivity using existing resources.
In light of the abovementioned benefits, integrated healthcare systems with RCM health analytics platforms improve incomes. This is achieved by maximizing staff productivity and reducing errors, thereby saving time to see more patients. The result – better patient experience as well as improved care delivery. How Do You Select a Solution for Revenue Cycle Management Analytics? Healthcare, just as many other industries, has benefitted from analytics. So if you're a medical professional looking for a healthcare revenue cycle analytics software, here are some things you need to look out for –
4. Integration with Third-Party Applications
Integrated healthcare systems need to work seamlessly with a wide array of custom healthcare solutions. This also includes software for revenue cycle management analysis. The integration will enable necessary data exchange between different applications, allowing for superior analytics. The result would be a complete bird's eye view of all the workflows in a hospital, empowering clinicians with insights to make informed decisions about integrated care management. A lack of integration of healthcare RCM would only reduce efficiency and produce inaccurate analysis.
As a rule of thumb, software services must be quick and efficient. It is doubly important when it comes to healthcare providers' solutions—the functionality of medical software impacts clinical decisions. So, make sure that the company selling the medical revenue cycle management software has a good track record. Don't be afraid of asking for case studies from your vendor, and it's usually a good sign of competence and market know-how. Look for signs of prompt service and timely upgrades. Good software with poor customer support is a bad investment in the long run.
Healthcare automation solutions like those for assessing revenue cycles often deal with large amounts of data. The bigger the healthcare organization, the more the data is fed to RCM solutions. As a result, the reports might be much for a single clinical administrator to handle.
However, if a healthcare revenue cycle analytics software offers customized reporting, you could view assessments of individual workflows. It means that you can get detailed summaries of claims, reimbursements, coding, etc., individually. This allows for better compartmentalization and accurate decision-making. Additionally, advances in cloud computing in healthcare have even enabled the platform to be viewed from personal devices. Mhealth applications can allow you to view smartphone reports while on the go. This is one feature that you'd want to have.
7. For Whom Would the Reports be Generated?
Targeted, role-specific reporting becomes increasingly essential as a medical organization grows. The CFO might want to view the overall financial health, while someone in charge of billing and reimbursements might want to look at claims and accounts receivables. Each of these individuals would want different things from common healthcare revenue cycle management solutions. They must be able to access relevant reports that suit their obligations. Moreover, it would also engender better medical records management as there'll be optimized workflows, making it easier for patient data entry.
Conclusion
Healthcare revenue cycle analytics is rapidly recognized as a must-have for medical organizations. Improving the financial workflows of a hospital allows providers to focus better on patient care. Moreover, by allowing medical professionals to streamline many of their activities, health care revenue cycle solutions end up bolstering most of the workflows. As a result, there's better patient experience, up-to-date medical records with billing histories, superior care, enhanced population health management, while revenues are maximized.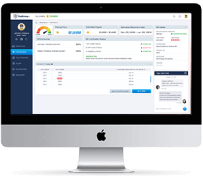 How can we help?
Fill out the short form below or call us at (888) 846-5382
Looking for software solutions to build your product?
Let's discuss your software solutions for your product in our free development acceleration call!
Get In Touch arrow_forward
About Author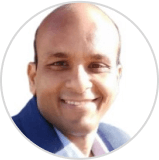 Written by Riken Shah
Riken's work motto is to help healthcare providers use technological advancements to make healthcare easily accessible to all stakeholders, from providers to patients. Under his leadership and guidance, OSP Labs has successfully developed over 600 customized software solutions for 200+ healthcare clients across continents.