Introduction
Today's healthcare ecosystem has multiple challenges and requires seamless technological aid to simplify the processes. However, most providers need integrated healthcare solutions to keep their applications and processes connected. Besides, Practice Management solutions are the answer to the providers' goals and challenges.   
A practice management system is an application that enables providers to leverage different operations like medical billing, appointment scheduling, and other administrative tasks. It streamlines the workflow that results in better efficiency and care. But practice management systems are more beneficial if integrated with Electronic Health Records. Practice Management in EHR helps providers achieve high productivity, better patient engagement, and care.
Here are some of the major benefits of Practice Management in EHR.
Improved Patient Care
Integrating practice management software and EHR majorly helps providers with efficient patient care. Streamlined workflow and reduced administrative stress among physicians and nurses redirect their focus to patients' care. So, practice management in EHR boosts patient care and their experiences.   
Streamlined Workflows
Health providers are more relaxed with an EHR integrated practice management, as daily operations and tasks are all streamlined. It helps the staff to attend to patients and resolve their issues timely. Moreover, automated workflows also reduce errors and inefficient service. That means successful practice management in EHR results from quality healthcare automation solutions/services.
Privacy and Security
Practice Management and EHR solutions assure security and privacy to patient medical records and other critical data. It improves the medical records management system for the providers.
Better Patient Engagement
Todays' healthcare providers are shifting towards value-based care. And in the value-based care model, patient engagement and experience matter the most. Integrating practice management solutions and EHR software helps providers focus more on patient care than administrative tasks; it even boosts their patient engagement systems.
Increased ROI
When healthcare providers deploy integrated EHR for practice management, there is a gradual increase in their ROI. The EHR for practice management reduces administrative errors, paper-based documentation, retains staff, and assures flexibility alongside quality care. All these directly impact providers' overall ROI.
Advanced practice management in EHR knows patients' needs beyond the hospital, acknowledges staff training, and ensures the best health plan for patients. This even facilitates population health management solutions. Moreover, the integrated EHR simplifies electronic data exchange to improve care quality. It provides meaningful insights to caregivers extracted from the EHR.
Roadblocks in Integrating EHR in Practice Management Systems
Despite advances in practice management software and EHR, healthcare providers often face roadblocks integrating EHR in practice management systems. Successful integration is challenging for providers due to technical and financial issues. Some of these challenges are-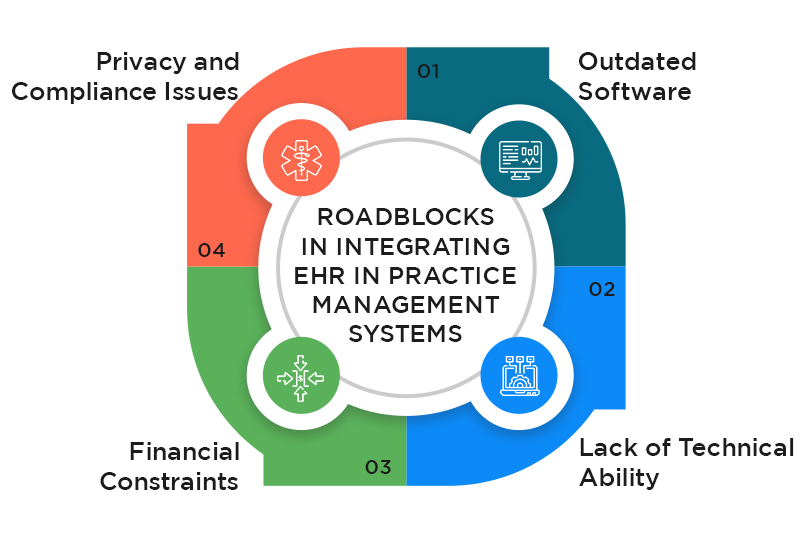 1. Outdated Software
If your practice management software is quite old or is challenging to update, then it's time you need to change it. Outdated software applications are the major roadblock in integrating practice management software and EHR. Moreover, customized EHR practice management systems are a smarter choice, as it enables providers to update and resolve issues whenever required.
2. Lack of Technical Ability
Not all healthcare workforces have sound technical knowledge. This is a problem that several providers experience when handling medical practice management software integrated with HER. So, healthcare organizations must train and educate their staff on practice management systems integrated with EHR. Moreover, when the staff is trained to use such advanced software applications, it helps them become more productive.
3. Financial Constraints
One of the most common barriers in integrating EHR into practice management solutions is the rising cost. Integrating practice management in EHR is a complex process and requires adequate resources. However, providers can sketch out a budgeting plan to integrate EHR into the practice management system. After all, in the long run, integrated practice management systems will help provider boost their ROI.   
4. Privacy and Compliance Issues
The current healthcare system ensures that providers use software with HIPAA compliance only. Complying with the different regulatory institutions offer privacy and security to the information embedded in that specific application. Moreover, electronic medical records and practice management systems contain critical data related to patients and their treatments. And increasing technological advancements make these applications more prone to data threats. So, opting for practice management HIPAA compliant solutions integrated with clinical EHR is a smart move.
How To Integrate EHR in Practice Management System
Healthcare providers facing the challenges mentioned above in integrating EHR in practice management systems must focus on their needs and resources. If you're planning to integrate EHR into your existing practice management system or opting for a new one, here are a few things to consider-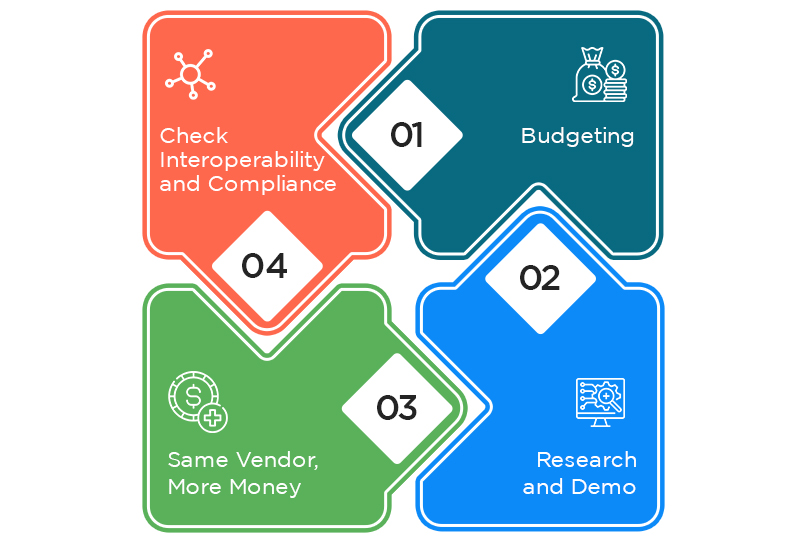 1. Budgeting
In healthcare management, the integration of practice management systems and EHR incurs high-end expenses. Whether the EHR is integrated with existing practice management or you want customized software, the budgeting process is essential to avoid financial constraints later. Moreover, budgeting also helps providers to keep track of other expenses on additional resources like staff training. So, a complete plan that marks the process of integration is essential to control expenses too.
2. Research and Demo
Without proper knowledge on the practice management EHR implementation, providers might face additional barriers. Experts point out that the solution selection strategy can help providers choose how to integrate EHR in the practice management system. According to this strategy, providers must do intensive research about the integrated software. Besides, opting for customized practice management and EHR integrated healthcare solutions benefits providers in varied ways. It costs less in the long run and even improves other solutions like medical informatics.
Further, if you're opting for customized solutions, it's beneficial to get a cloud-based EHR. Cloud computing in healthcare enables providers to store, streamline and protect their EHR data. So, providers must try cloud-based EHR integrated into the practice management system to maximize their benefit.
3. Same Vendor, More Money
Providers with practice management systems looking to integrate EHR experiences problem when different vendors develop both software. It affects the workflow processes, including healthcare interoperability or data sharing. Hence, it's much better to go for the same vendor, as providers can customize the software per their needs. Moreover, the same vendor means less spending. And reduced expenditure on the integrated practice management in EHR means better returns.
4. Check Interoperability and Compliance
Practice Management and EHR solutions, when integrated, offer seamless interoperability. Interoperability is the current growing trend among providers. It helps in seamless data transfer between systems. Further, the interoperable system facilitates health analytics solutions to collect meaningful data for better patient care. So, the providers must double-check the interoperability feature after EHR integration in practice management systems. Also, healthcare providers must reconfirm regulatory compliances to assure quality service to their patients.
Conclusion
The integration of practice management in EHR offers some great benefits to healthcare providers. It empowers them to achieve their business and care delivery goals, improve productivity and revenue. However, providers must also acknowledge the right way to integrate EHR and practice management software. Creating a structured plan, researching, and customizing solutions as per providers' needs help them facilitate other clinical and non-clinical operations. Besides, providers must also consider additional measures for the successful integration of practice management and EHR solutions. These additional measures include minimizing data silos, data acquisition, data cleaning, enhancing data quality, and more. So, healthcare providers aiming to integrate EHR and practice management systems successfully must plan rightly before investing in any customized solutions.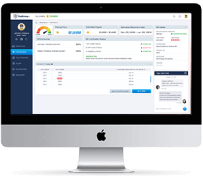 How can we help?
Fill out the short form below or call us at (888) 846-5382
Looking for software solutions to build your product?
Let's discuss your software solutions for your product in our free development acceleration call!
Get In Touch arrow_forward
About Author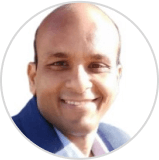 Written by Riken Shah
Riken's work motto is to help healthcare providers use technological advancements to make healthcare easily accessible to all stakeholders, from providers to patients. Under his leadership and guidance, OSP Labs has successfully developed over 600 customized software solutions for 200+ healthcare clients across continents.