Introduction
The Healthcare industry in the U.S is facing several challenges. Even though many emerging technologies like medical informatics, healthcare interoperability, and more, the challenges persist. These day-to-day problems impact healthcare management, leading to undisputed claims, loss of ROI, denials/delays, administrative issues, and more. Industry experts often suggest technologies like healthcare automation and healthcare analytics solutions tackle these problems.
In this health, data plays a huge role. Health data holds power to transform the system, and technologies like healthcare payer analytics, data centricity, and predictive analysis help manage costs and increase efficiency. Moreover, healthcare providers integrating healthcare payer analytics and other solutions benefit its management and help make decisions.
Analytical tools in healthcare help solve many of these issues. Besides, the healthcare industry transitions to value-based patient-centric models put payers at lesser risk than providers. Payers are also preferred APM and other tools to improve their service to their members. While payers need new payment models, they must also help providers with valuable data. Healthcare payer analytics benefit all entities with analytics and proper risk management support. Keep reading to know how healthcare payer analytics and health data boost ROI.
How Health Data and Analytics Boosts ROI?
Health data is a critical asset for healthcare providers and payers. Those who understand the importance of healthcare data also adopt analytics solutions for payers and Data analytics to benefit their organization. Payer analytics helps in improving performance, care, and definitely, ROI.
Health data provides a wealth of information that helps providers and payers understand the needs of patients (members). Providers utilize the health data from payers and give them APMs, while payers use data and analytics to improve value. This leverages analytics for payers and ensures efficiency in care. And this automatically boosts the ROI. However, providers and payers must be in the right alignment of sharing information. So, providers must ensure appropriate electronic data exchange or proper medical records management. Above all, providers and payers sharing health data can transform the business, benefiting both parties.
Top Healthcare Payer Analytics Challenges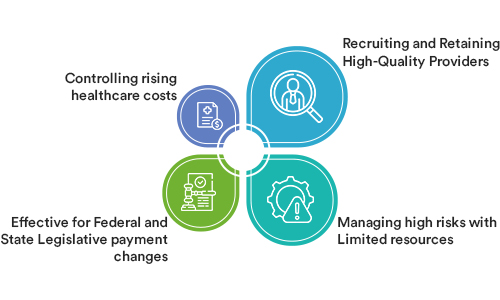 In the last few decades, healthcare payer analytics has grown exponentially. Healthcare payer data analytics manages risks and facilitates performance. After all, reliable and accurate health data is the real wealth. However, healthcare payer analytics solution is affected by varied challenges. Here are the top challenges of healthcare payer analytic solutions are:
1. Recruiting and Retaining High-Quality Providers-
In today's competitive market, retaining high-quality providers is a big challenge that affects payer analytics. In implementing health care payer analytics, providers' role is significant. Payers investing in analytics need to have alignment with the providers. And if providers' services aren't good enough, payers fail to provide value to members. Even the ROI is affected. So, a suitable provider is also needed for an efficient healthcare payer analytics strategy. Retaining providers with good practice management are more appropriate.
2. Managing high risks with Limited resources-
The payer-provider ecosystem has multiple risks. And one challenge that most analytics service providers face is managing these risks. Moreover, eliminating potential risks becomes another challenge if resources are limited. Healthcare data vendors ensure proper solutions to manage these risks to seamless providers' and payers' data sharing.
3. Effective for Federal and State Legislative payment changes-
Another important challenge affecting payer-focused data analytics platforms is changing Federal or State Legislative payment policies. While the payment changes are apparent, providers-payers need to understand and react to these laws effectively.
4. Controlling rising healthcare costs –
Last challenge affecting health data analytics is healthcare costs. This issue persistently impacts the implementation and functioning of technologies like healthcare payer software. Providers and payers need to control healthcare costs before implementing healthcare analytics software. Besides, with rightly implemented payer analytics software, providers and payers indirectly boost patient engagement systems.
Best Practice for Healthcare Payer Analytics Model
New technologies like electronic health records or integrated healthcare solutions help providers boost their ROI, and these technologies also help them improve population health management of providers. Like these technologies, healthcare payer analytics solutions help payers-providers enhance their relationship and eventually boost ROI. If you're planning to implement healthcare payer analytics, you must consider these best practices, and these practices help you build a roadmap to leverage data analytics for payers.
Pre-Enterprise Data Operating System Culture-
Pre-Enterprise Data Operating System culture exists to collect and analyze data siloes, make reports and interpret data. Typically, it's more like a conflict of data ownership and report requests from consumers/analysts searching for more accurate data. So, providers and payers must pay special attention to gathering accurate data for making different decisions. Also, this data will facilitate health care payer analytics solutions too.
Data-Driven Culture-
Like said before, data is the real wealth. It facilitates decision-making for providers and payers. Payer companies can utilize data-driven decisions to identify and support different healthcare payer data analytics solutions. It helps them manage risks as well. Moreover, payer organizations gather data and use analytics to manage their decision-making. Besides, these organizations using health data over some time progress to impact three categories. It increases efficiency, reduces variation, and enhances health too. When a payer organization's use of data analytics matures, it can shift its staff from lower administrative tasks to a higher level of analytics to boost efficiency and ROI. This improves workforce knowledge in analytics and eventually retains them.
Democratized Data Culture-
This particular practice leverages routine reporting automation and a single source of data for analytics. Then, the government team ensures standardizing definitions. It even prioritizes data acquisition. With standardization and data acquisition, organizations can trust the data. These organizations reporting queues are reduced, as the data collected is trustworthy and effective for decision making. So, these practices help accurate and reliable data collection that eventually helps in payer solutions healthcare.
Assess to recent Capabilities-
Payers trying to implement healthcare payer analytics must undergo analytics assessment beforehand. It will help the payer organization to understand whether the analytics model is suitable or not. This capabilities assessment allows organizations to analyze their position as per industry standards. Further, it also allows them to understand their expectations about their organizational capabilities. Besides, it's the responsibility of analytics vendors to give organizations analytics assessments to understand their capability. Organizations undergoing assessment must consider five areas of business- leadership and governance, analytics capability, financial alignment, best practice, and adoption. This assessment helps organizations understand whether their analytics adoption will boost their ROI or not.
Conclusion
Today custom healthcare payer data analytics solutions are quite trending, as it allows payers-providers to understand their needs before implementation. Also, healthcare payer solutions software is designed as per payers' needs. Above all, adopting healthcare payer analytics solutions highlights how important real-time actionable data is. Payers are using this real-time data for predictive analysis to facilitate the various functions within the healthcare industry. Moreover, they use the data to make decisions to benefit their members, enhance efficiency, and ultimately ROI. However, payers must ensure that cloud computing in healthcare for data analytics would be wise. Besides, payers must also ensure that the healthcare payer Analytics is HIPAA compliant. Use real-time health data in analytics to boost organizational productivity and revenue too.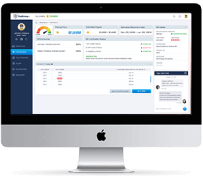 How can we help?
Fill out the short form below or call us at (888) 846-5382
Looking for software solutions to build your product?
Let's discuss your software solutions for your product in our free development acceleration call!
Get In Touch arrow_forward
About Author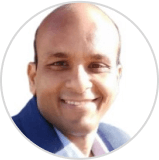 Written by Riken Shah
Riken's work motto is to help healthcare providers use technological advancements to make healthcare easily accessible to all stakeholders, from providers to patients. Under his leadership and guidance, OSP Labs has successfully developed over 600 customized software solutions for 200+ healthcare clients across continents.