Introduction
Medical technology has made things extremely convenient for patients and healthcare providers. Comfort and ease of management in the workflows help the doctors and the staff with day-to-day administration. One such medical technology that has attracted providers in hospitals and ambulatory care settings is patient scheduling software.
A platform for patient appointment scheduling digitizes all the activities involved in managing appointments with a user-friendly interface. The old way of doing it manually by pen and paper burdens the staff and makes it cumbersome to make adjustments.
A clinic patient scheduling software goes a long way in optimizing healthcare management by saving time for the staff to devote more energy towards patients. There are numerous types of healthcare patient scheduling software developed by vendors and offer a wide range of features. But some of them are essential irrespective of the vendor. Let's look at some of the most essential features of the software for patient scheduling. What Are the Most Desirable Features in Patient Scheduling Software?
1. Automatic Reminders
Healthcare spending in the United States has topped $3 trillion. To add perspective, that number is bigger than the economies of all but four countries. Missed appointments are one of the biggest reasons for deteriorating health in patients with chronic conditions, and such people are likely to spend more on healthcare throughout their lives.
An automatic reminder incorporated within a patient online scheduling software notifies patients about upcoming consultations. It's one of the benefits of healthcare automation that directly helps people. Studies show that showing up for appointments directly impacts people suffering from diabetes and heart disease. So, it's no surprise that providers and payers alike are pushing for a patient scheduling system across all care settings, making for a good patient engagement system.  
2. Security
Patient data security is an indispensable part of every kind of health tech. HIPAA compliant solutions for patient scheduling ensure that electronic health record is safe and private. Mismanagement of health information could adversely affect doctors' decisions and treatment.
3. Web-Based Interface
A patient appointment scheduling system with a web-based interface allows patients to log in and book appointments themselves. Moreover, they can also reschedule the timings as per their Convenience, without missing out. The medical staff can go over the patient scheduling workflow with a few clicks without any trouble. This feature incorporated into practice management software eliminates the need for extra staff to attend phone calls and manage appointments.
4. Integration With Other Medical IT Platforms
Any health tech becomes challenging to use if it can't integrate with other applications. If a patient scheduling solution can work with applications for telehealth, EMR, medical coding & billing, and RPM, it would engender effective healthcare interoperability and result in better care and patient experience. Seamless electronic data exchange between different applications leads to robust and effective integrated healthcare solutions. It simplifies workflows and leads to greater productivity with minimized overhead.
5. Scalability
A single-physician practice might grow into a larger ambulatory care centre, which in turn, might one day grow further to become a major hospital. In light of this, an appointment scheduling software must meet the evolving needs of providers.
A scalable patient scheduling technology would remove the need for purchasing new software, integrating it, and training staff to use it. There are numerous benefits associated with using a patient appointment scheduling system –
Benefits of Using a Patient Scheduling Software
1. Saves Time and Money
It should be no surprise that having a patient scheduling platform would reduce the time and money spent on administration. Such software would reduce the number of staff needed since the entire procedure of scheduling and rescheduling is streamlined into one interface.
The doctor may not even need additional staff to manage appointments in single-physician practices. In larger outpatient care centres, a single employee could manage scheduling for the entire organization without hassle. Appointment scheduling software saves money and improves revenues.
2. 24/7 Convenience
The ability to book appointments at any time, including past midnight, provides enormous Convenience to patients. Innovations in cloud computing in healthcare have given rise to a kind of patient appointment scheduling app with which people could book consultations from any place using personal devices.
Such luxury helps people have uncertain working hours. They can schedule & reschedule as per their Convenience and avoid missing any consultations. Furthermore, it eliminates the need for providers to hire night-time staff to manage appointment schedules. In other words, the Convenience offered by the 24/7 booking feature in an online medical scheduling software is a win-win for doctors and patients.
3. Reduction in Missed Appointments
As mentioned earlier, missed appointments directly impact the health of patients suffering chronic conditions like high cholesterol, high blood pressure, diabetes, and heart disease.
Such conditions require regular check-ups and appropriate management of diet and lifestyle. Numerous medical informatics and healthcare analytics solutions have revealed a direct link between irregular consultations and the worsening of chronic conditions. A patient scheduling software with automated reminders also allows clinicians to track patient health better and make timely updates to health records. It won't be a stretch to say that automated reminders also foster impactful medical records management from the provider side.
4. Better Patient Experience
Patients who receive quality care and fewer hassles are often reluctant to change their doctors. That's simply because they've had a good experience overall with the lifecycle of care delivery. A patient online scheduling application makes it easy and convenient for people to schedule appointments whenever they want.
Conclusion
Patient appointment scheduling software goes a long way in helping medical staff manage their workload better. As a result, they can devote more time and resources to caring for patients. For small single-physician practices, software for automated patient scheduling saves time that would otherwise have been wasted doing manual paperwork. It also eliminates the need for hiring a secretary. The result is more time for patients, which translates into better revenues and quality care.
For large hospitals, a healthcare scheduling software streamlines workflows and improves productivity. To sum it up, a digital solution to handle patient schedules improves revenues, patient experiences and even fosters better population health management in the long run.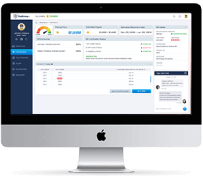 How can we help?
Fill out the short form below or call us at (888) 846-5382
Looking for software solutions to build your product?
Let's discuss your software solutions for your product in our free development acceleration call!
Get In Touch arrow_forward
About Author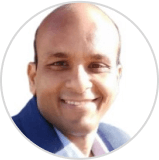 Written by Riken Shah
Riken's work motto is to help healthcare providers use technological advancements to make healthcare easily accessible to all stakeholders, from providers to patients. Under his leadership and guidance, OSP Labs has successfully developed over 600 customized software solutions for 200+ healthcare clients across continents.