Introduction:
An electronic health record (EHR) is a repository of people's health information stored digitally. The data contains personal information, like age and weight, in addition, to test results, allergies, immunization records, previous surgical procedures are done, as well as billing information.
Digitizing this information makes it easy for doctors to access it and make informed decisions. Moreover, it is easier for them to update the electronic medical records system (EMR system) if a patient has had any new tests, diagnostics, or procedures done.
An EHR system is known to improve the quality of medical care and the overall patient experience.
What is EHR Implementation?
An EHR implementation incorporates a digitized electronic health records system into the workflows of medical organizations like hospitals or physician practices. Many healthcare providers often fuss over the time it would take and how much it would cost to have EHR software. However, it has been repeatedly observed that implementing EHR in healthcare allows physicians to diagnose a patient better, speed up the care process, and optimize the overall healthcare management. The best part – an EHR reduces costs and improves revenues.
Steps involved in EHR Implementation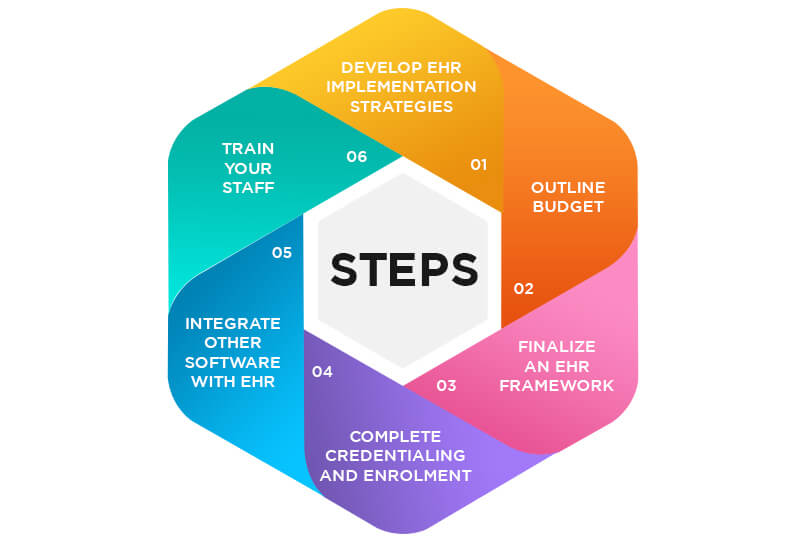 Implementing electronic health records in hospitals is a time-consuming and meticulous process. But the payoffs, in the long run, are entirely worth it. So if you're planning an EMR implementation, here are some steps that you need to consider –
1. Develop EHR Implementation Strategies
Like any project, you'll need a plan of action if you're going for an EHR system implementation. You and your team will have to decide who will carry out which function, transfer data about your practice and patients into the platform, develop a program to train the staff on the EMR system, and institute practice management workflows. Additionally, you must also ensure that all the components of your EHR system are HIPAA compliant solutions. This is highly beneficial if you're going to integrate solutions for medical records management in the future.
2. Outline Budget
It is essential to define a budget and account for as many requirements as possible. Clinicians can't formulate EHR implementation strategies without knowing how much they can spend. The cost of implementing electronic health records varies according to the kind of software and the size of your hospital or practice. Things that'll need money include –
Computers and networking hardware like a server, router, storage, and not to mention, backups
EHR software cost
Training the staff on using the system
Consultancy from the EMR software company for customizations or scaling
Opting for a cloud-based solution can save you money for expensive hardware. Cloud computing in healthcare has enabled secure backups of patient data to be stored off-premises. So, in case your practice loses its data in a catastrophe or cyberattack, you can rest assured that cloud backups will ensure continuity. In addition to upfront costs, providers must also be prepared to incur a temporary loss in revenues as the staff will need time to adjust. A few days or a week in overtime pay cannot be discarded. So, it is essential to consider all the above expenses and come up with a feasible estimate while allowing a viable increase.
3. Finalize an EHR Framework
The EHR implementation plan or framework must suit the workflows of your organization. This would involve establishing user credentials, access restrictions, and clinical and administrative hierarchies to reflect your organization's physical structure in the digital format. In addition to that, you'll also need to implement details of healthcare interoperability with other EMR systems. You will be uploading all the practice and patient data into the system in this step, and completing this will bring your EHR implementation closer to fruition.
4. Complete Credentialing and Enrolment
This step is crucial as it will decide your organization's revenue cycles, and this will associate you with payers and enable you to receive reimbursements. It is essential to consider how long it might take to finish this step, as it will determine when your practice can go live with its EHR systems. It depends on the responsiveness of the payer and the size of your practice. Due diligence is highly advised before moving forward with this step, as it will impact your organization's business side.
5. Integrate Other Software with EHR
Seamless integration of your EMR software with other healthcare software solutions will go a long way in determining the quality of care you can deliver. Integrated healthcare solutions that incorporate telehealth software, billing solutions, medical informatics, claims verification, and patient engagement systems will maximize the efficiency of your practice and ensure better clinical outcomes. Such third-party solutions automate many workflows to save time and labor, increasing your revenues. However, it is essential to note that these systems will incur costs to purchase and integrate. But you can view them as an investment rather than an expense.
6. Train Your Staff
After everything's been completed, it is imperative to train your staff to use the EHR solutions. Although this is indispensable, it's usually viewed as one of the main EHR implementation challenges. It will take time for your staff to get used to a new system of working. The revenue lost to training and potential overtime pay makes this step in the EHR implementation process frustrating. But it must be accepted as an integral part of the broader healthcare automation process.
Once the staff has acquainted themselves with the electronic medical records systems, you can expect rapid electronic data exchange with different systems, seamless billing, accurate claims submissions, shorter wait times, and better patient relations.
Conclusion
EHR platforms enable patient medical information to be stored in a central database, from where it can be accessed with a few clicks. It helps doctors retrieve a patient's entire medical history and even deploy healthcare analytics solutions to have a complete picture of patient health. As a result, doctors can identify patients with high risk and help them manage their health better. Moreover, EMR software systems also help doctors draw meaningful insights into public health and help experts implement effective strategies for population health management.
In addition to that, providers can enjoy greater revenues owing to streamlined workflows and automated processes. To sum it up, electronic health record implementation is closely entwined with the future of healthcare.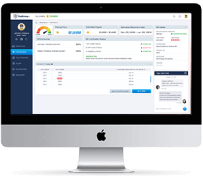 How can we help?
Fill out the short form below or call us at (888) 846-5382
Looking for software solutions to build your product?
Let's discuss your software solutions for your product in our free development acceleration call!
Get In Touch arrow_forward
About Author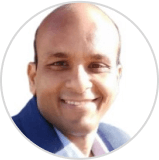 Written by Riken Shah
Riken's work motto is to help healthcare providers use technological advancements to make healthcare easily accessible to all stakeholders, from providers to patients. Under his leadership and guidance, OSP Labs has successfully developed over 600 customized software solutions for 200+ healthcare clients across continents.