A well thought out design lays the foundation of success for any project. This concept also holds well while applying design strategies for developing healthcare products and for applications that coax user action and user engagement.
From a healthcare perspective, for a great patient engagement experience, designs need to be complemented with intuitive user interfaces and visually appealing dashboards. These applications must be able to function responsively across a multitude of devices and workflows along with user-friendly navigation.
At OSP, we have the expertise and experience to develop integrated health solutions that are both time-tested and current with the changing needs. Here is a list of OSP's futuristic designs to whet your appetite.
Appointment Scheduling
Appointment scheduling applications are a form of integrated healthcare solution designed to be deployed seamlessly within a healthcare ecosystem. These applications make it possible for patients to engage with doctors via mobile.
Once the app is installed on the patient's device, he/she can quickly schedule an appointment or have a consultation with a doctor. You can choose a doctor from a particular locale form a broad category of services, experience, and expertise.
1.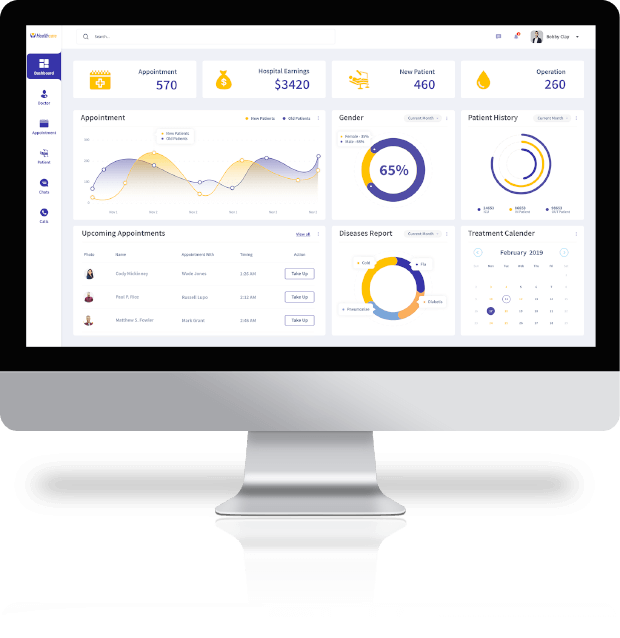 These appointments reflect on the doctor interface, which a doctor can respond to, based on urgency and criticality of the requirements. The doctor interface comprises leader boards, dashboards, along with other historical data. A doctor can quickly act upon them or instantly look back for reference. These interfaces are also integrated with robust chat and calling facilities.
Claims Analytics
2.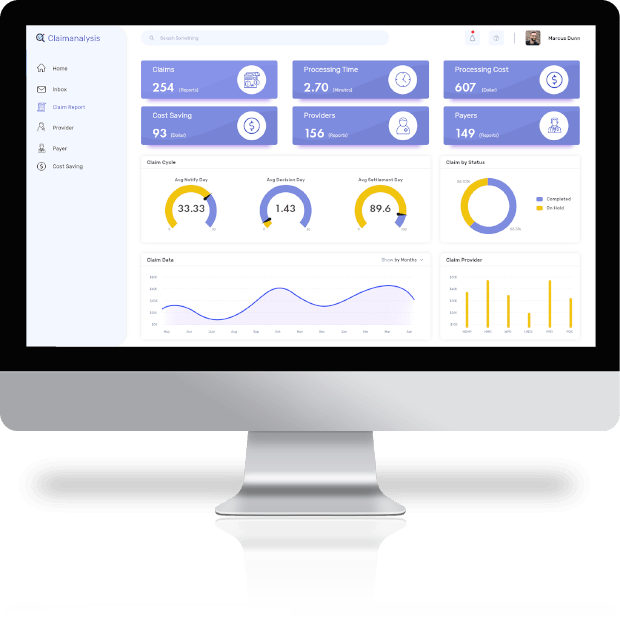 OSP designed healthcare claims analytics dashboards for health insurance claims processing bring all the data inferred metrics for claim analysis on a single platform. Moreover, the health insurance claims data is accessible from a device of your choice. These platforms help keep complete track of Provider and Payer engagements in a visually appealing format.
OSP provides engaging dashboard designs, graphs, pivots, and leader boards for health insurance analytics. These design solutions help claims analysts with all the tools they need to analyze customer claims. Claim analytics solutions help identify gaps in the claims process and take the necessary corrective actions
Covid19 Support
3.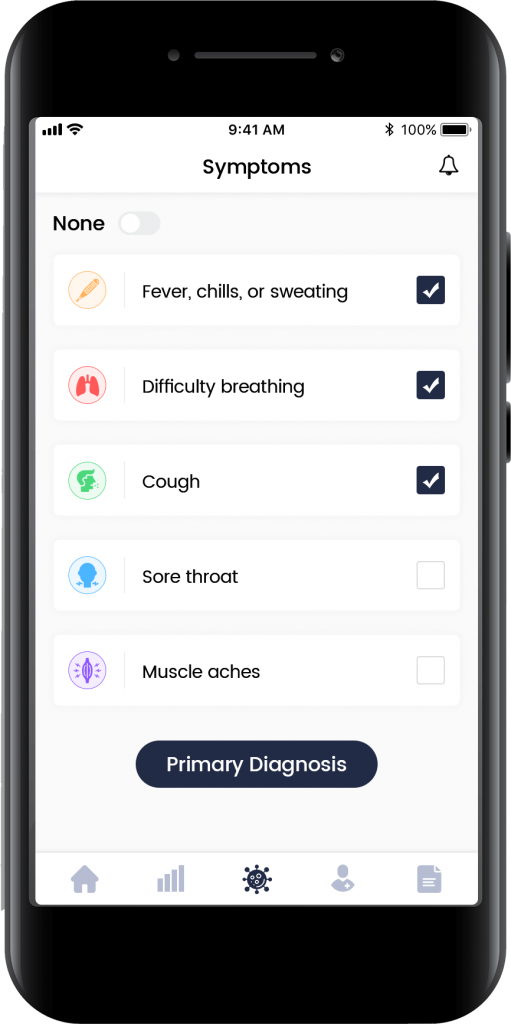 Our advanced telehealth solutions are designed around the patient as the end-user. The vital stats of the individual are picked up by a mobile device via wrist bands and another wearable tech. These sensor-based data are converted to visuals that help an individual quickly ascertain a plan of action to mitigate the risk of any disease.
4.
The patient can post the symptoms on the app and get a preliminary diagnosis. Thereafter, the patient can decide upon whether to have a doctor consultation or hospital visit based on the criticality of the diagnosis.
Telemedicine software solutions also help you choose from an array of suggestions that help match your current health needs.

Credentialing
5.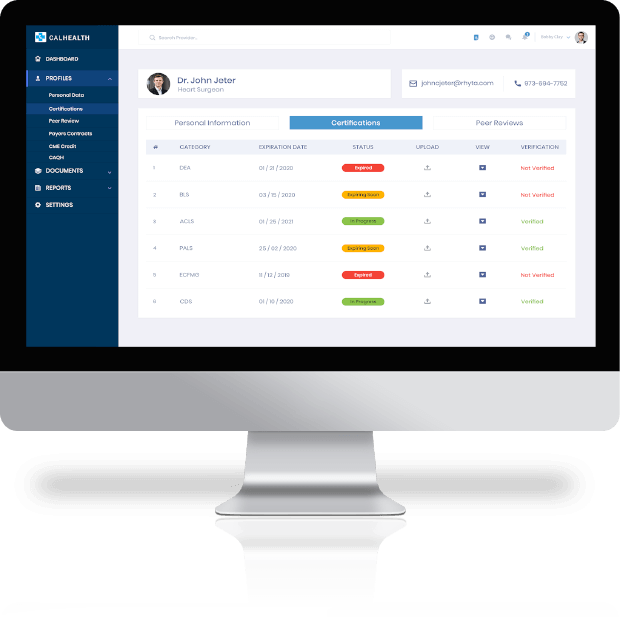 Our applications, such as healthcare credentialing systems, help build care provider credentials by accrediting the care provider with certifications, reviews, and updating of personal information. With an intuitive and responsive design, patients get a quick handle on the area of specialization, years of experience, customer reviews, and the general charges of the physician.
Our Medical credentialing solution provides a platform for doctors to compete with other care providers on a level playing field. As doctor profiles with verified credentials lists on top of the application, it makes it an added responsibility for doctors to keep their profiles up-to-date.
Physician credentialing software and medical credentialing services thus create a conducive atmosphere for doctor-patient engagements.
ePrescription
6.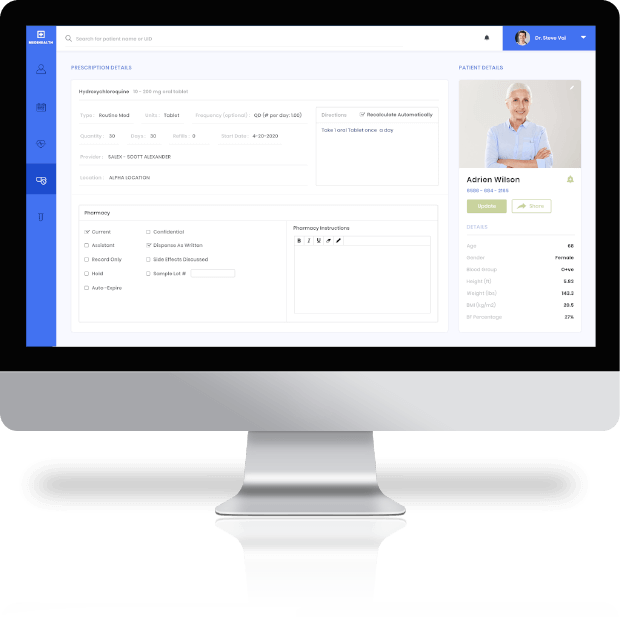 With the advent of remote patient monitoring and telehealth platforms on a steady rise, it becomes ever more important for patient engagement platforms to deliver e-prescriptions. OSP's e-prescription design solutions help to holistically integrate patient diagnostics. This enables the care provider to generate a prescription with a few taps on the screen.
Along with a mechanism for delivery of the prescription electronically, the care provider gets a handle on various other informative dashboards.
Lab Information Management System – LIMS
7.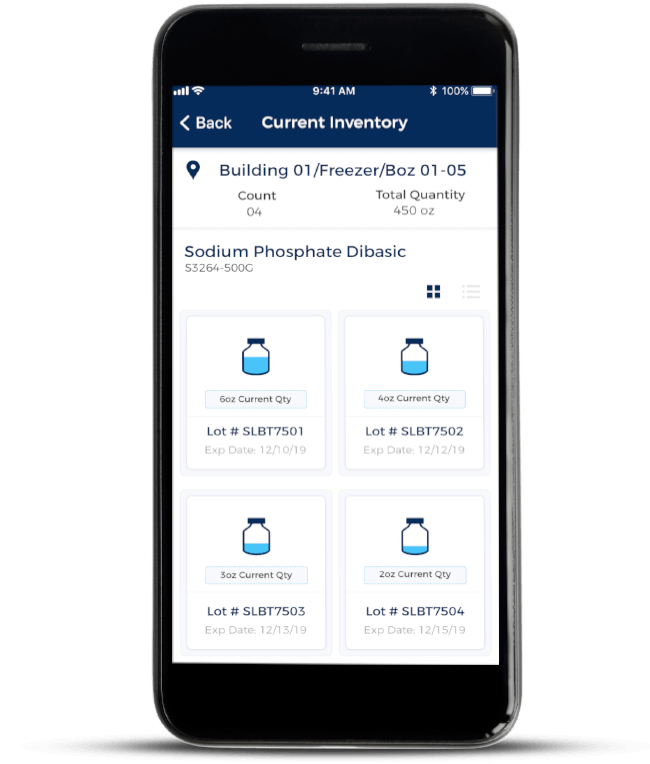 OSP's Lab Information Management solutions help clinicians keep a tab on drug inventory and keep stock of medical items right at their fingertips. LIMS helps quickly validate the number of orders with unique batch numbering. These apps help you reorder items based on a drop in the inventory levels too.
8.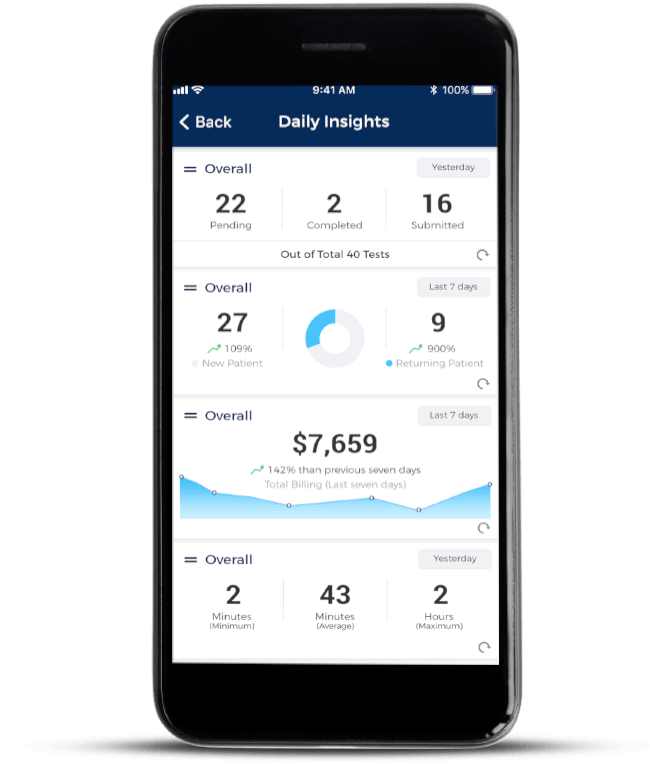 Besides, they help clinicians record and monitor the progress of various laboratory tests, sampling requirements, along with monitoring of billing and expenses and keeping the registry of new devices within an enterprise.
Medical Billing
9.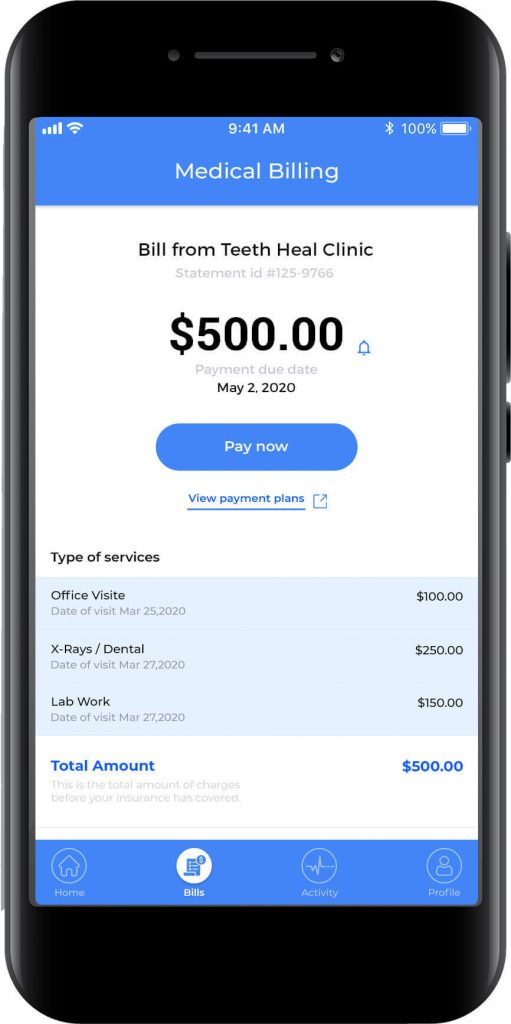 OSP's medical billing software built for medical billing services provide an interface for payers to transact with care providers. Here you get clear categorization on the type of service rendered along with the cost incurred on medical billing systems software solutions. Hence, it makes the payment process more organized and creates room for more streamlined payers and care provider engagements.
10.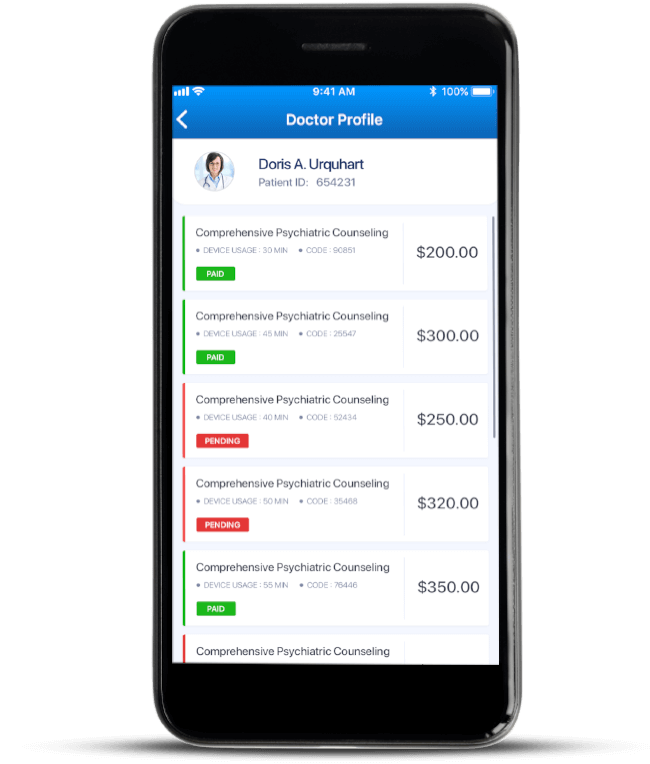 These well thought out designs on medical billing solutions provide a robust mechanism to track pending and paid cases. Web-based medical billing software solutions also help you with a host of user-centric dashboards to draw insights on the specific requirements, such as patient visits, net collections, receivables, denials, etc.
Patient Education
11.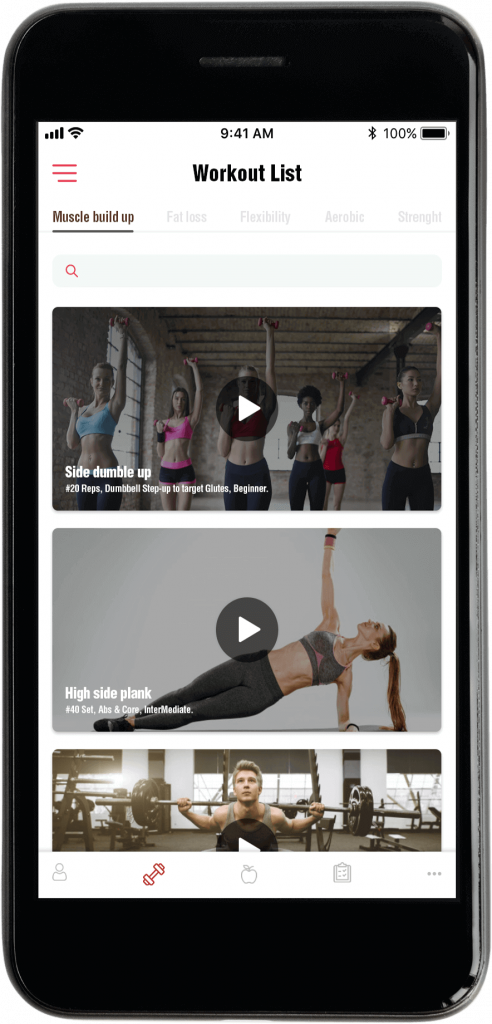 OSP's patient education platforms are so designed to create successful patient engagement systems. This is made possible with the help of contextualized messaging and delivery of content built around the patient's needs.
Our app designers have seen that content delivery is fluid with the use of interactive icons that make navigating through the app effortless.
The apps are made more engaging with the rewards on achieving certain health milestones and completing patient journeys.
Patient Engagement
12.
We are living in a day and age where it is possible to engage with a care provider in a remote setting via virtual visits. These interactions churn out a huge volume of data that gets recorded in the EHR or Hospital management system of the hospital facility.
OSP's patient engagement solution designs for patient engagement platforms enable doctors to narrow down on patient-specific health records by integrating data from multiple resources. This is also made available at different data access touchpoints based on the user-specific role.
They also help provide a holistic picture of total patient engagements, treatment costs, and average patients per doctor and also give you a mechanism to track a variety of other key matrices on patient engagement in healthcare.
Patient Portals
13.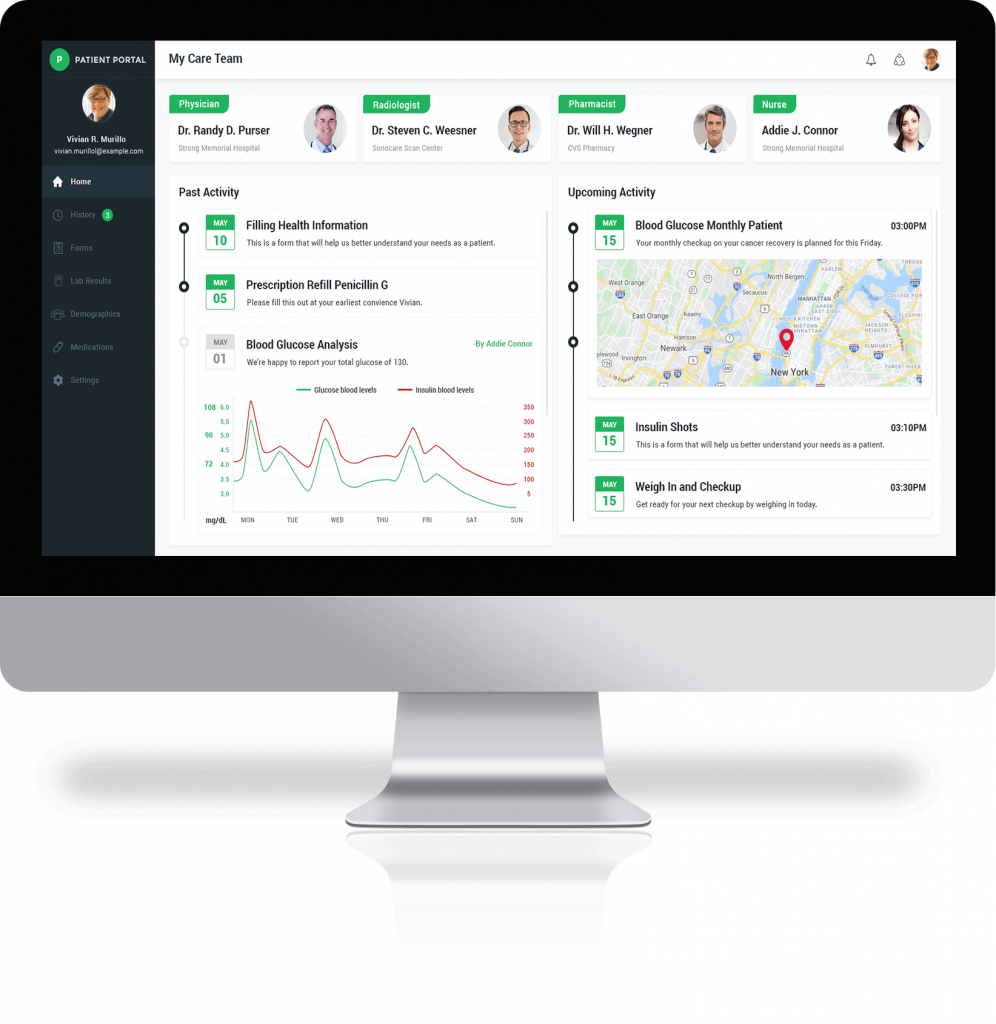 Patient portals are a one-stop-shop for all your healthcare needs. OSP's patient portals help you align yourself with a care program and recovery journeys by understanding the patient's unique health needs.
By connecting with the best of doctors and care providers on board, you always rest assured that you are on the road to recovery!
With healthcare interoperability solutions that harness location and demography based services, you can look for suitable care in the vicinity. You also get a means for tracking your historical health records along with clinical data analysis, lab results, upcoming activities, and medication routine you are currently undergoing.
Physio Telehealth Chatbot
14.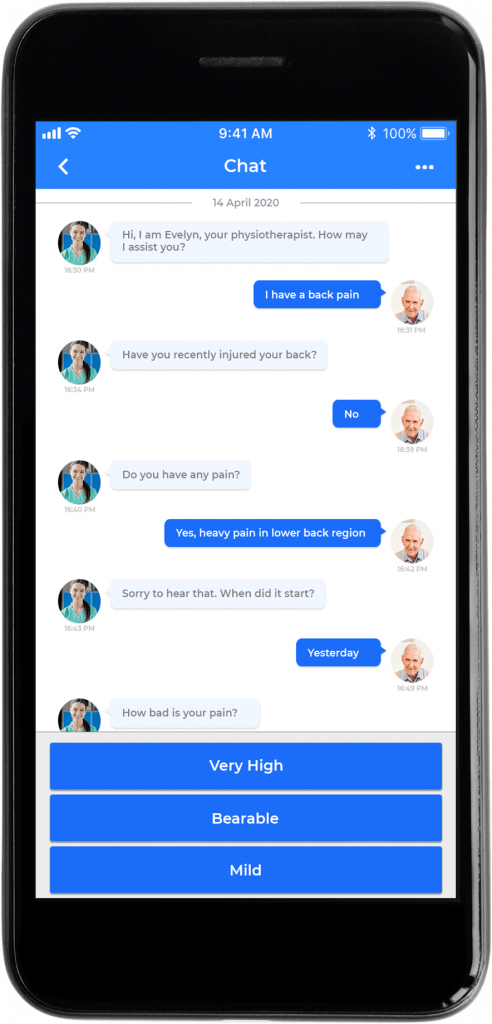 Gone are the days where you have to wait on call to get connected with a care provider. OSP's online patient management systems and interactive design interface integrated with chatbots give more value for your time.
15.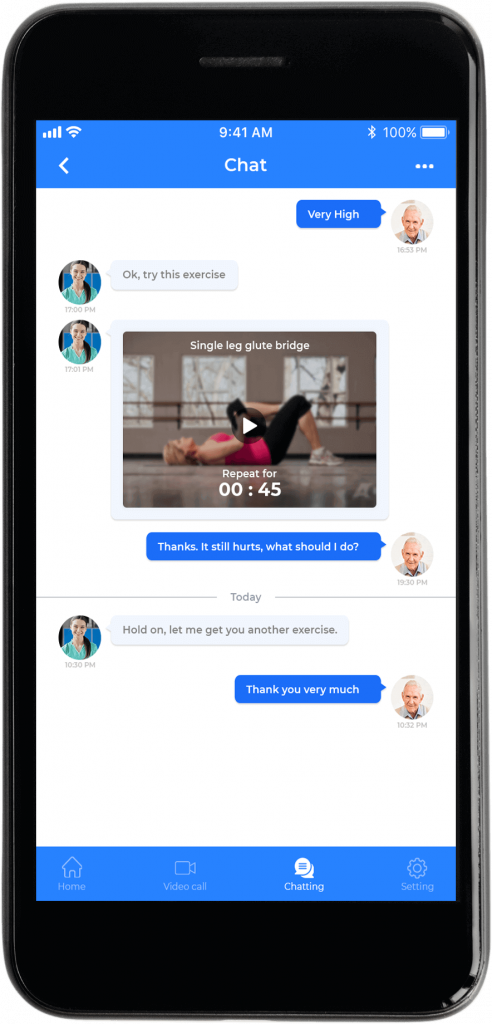 You could put forward all the perturbing queries and get them resolved through conversational responses. With an intuitive interface to complement, you are sure to take home a value-based interaction in engaging with these chatbots.
These intelligent chatbots can suggest an exercise regime to take care of your immediate problems too.
Remote Patient Monitoring
16.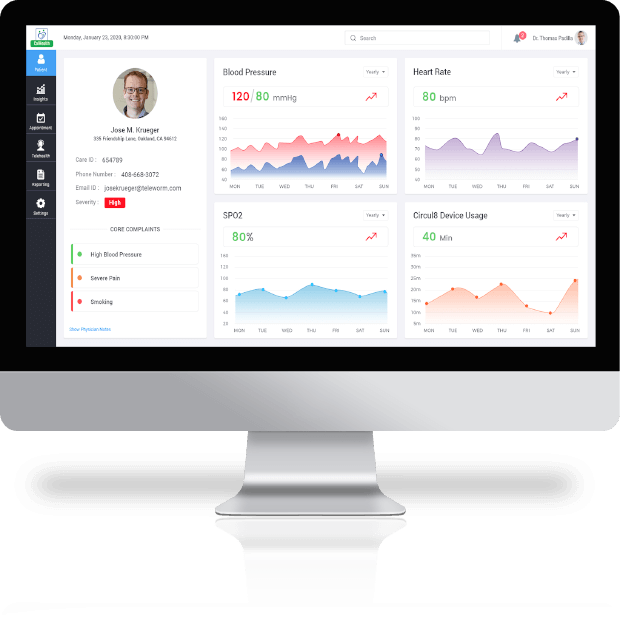 Remote patient monitoring solutions are usually rendered using a cloud-hosted solution and provide huge computing power. This helps content-heavy designs for remote health monitoring platforms, work effortlessly, and lucidly on a plethora of devices.
17.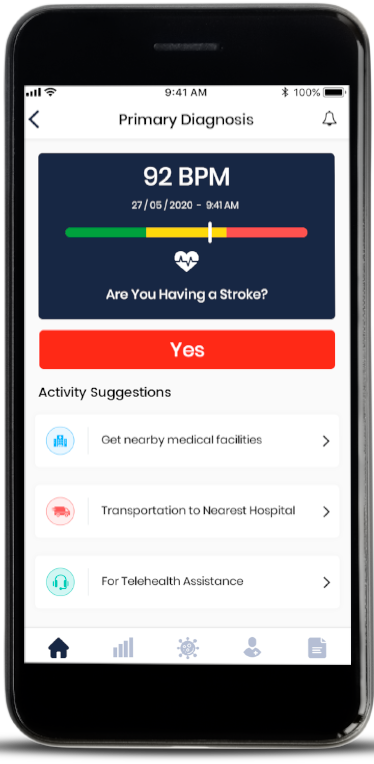 These solutions see to that the vitals of a disease or ailment is captured on a granular level. This would enable flagging anomalies and rendering a course corrective action in near-real-time.
This is made possible using triggers going out on your mobile, smartwatch, or to a care provider.
Ultrasound Telehealth
18.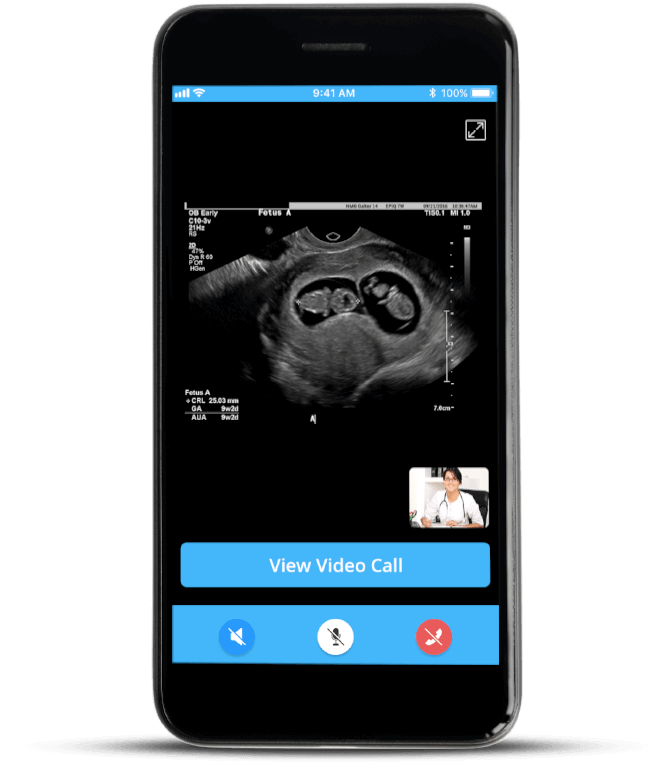 Ultrasound Telehealth goes into the spectrum of integrating ultrasound devices with telehealth communication platforms and hospital management software solutions. These enable doctors from within a facility or from a different locale to remotely assess the progress of a fetus.
19.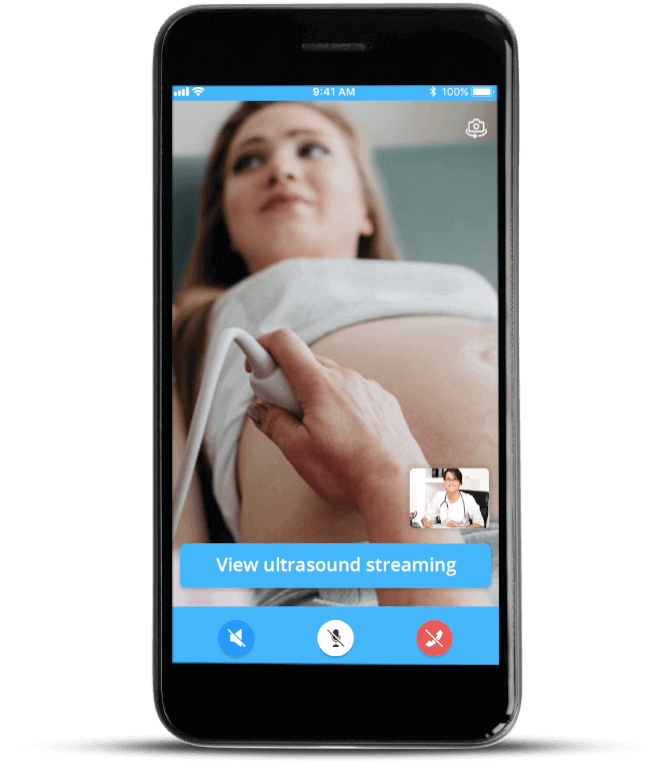 OSP's Ultrasound Telehealth design solutions help to integrate digital imagery in a video conferencing environment that enables time-driven analysis for better patient outcomes.
Weight Management
20.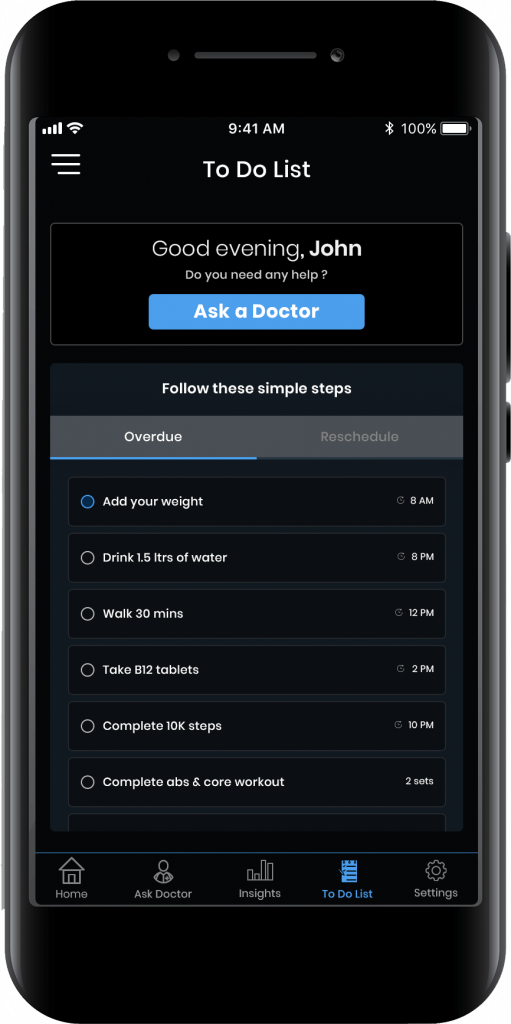 Weight management apps have seen a meteoric rise over the past few years. Our weight management apps rely on having a minimalistic design while providing responsive user experience.
21.
Keeping track of your monthly activities is just as breezy as it can get. From the steps walked to the calories burnt are presented to the individual in a very intuitive way. Our robust designs harness the technological capabilities of motion sensors and pedometers that come pre-installed with the device.
Conclusion
Great designs need to focus not only on the current application or immediate requirement but also has to consider all aspects of scalability and healthcare interoperability for the future. It is only then we can come up with robust, time-tested products.
Loose coupling the design elements with the underlying technology and harnessing the device capabilities to the fullest has been at the core of all OSP designs.
A customer-centric approach in integrated healthcare management with a human touch is what defines and inspires all our endeavors.